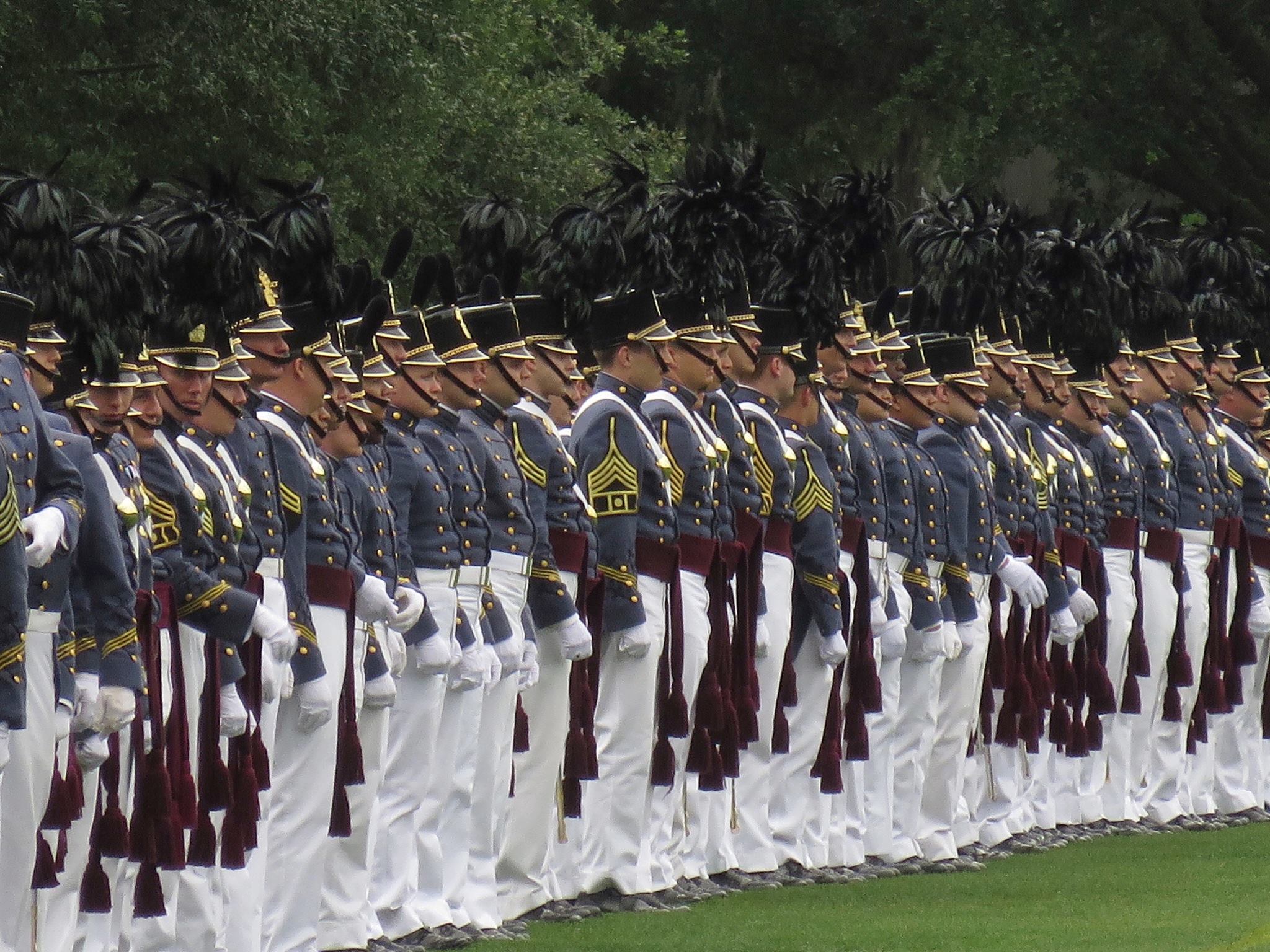 Each year about this time I receive an interesting mix of questions. Families of seniors write with graduation questions. Sophomore and junior parents have fewer questions but the ones they do have revolve around either the BVA process for junior year or early questions about Ring Weekend for rising seniors. The knob families are gearing up for Recognition Day, and the parents of high school seniors have matriculation Day questions.
Senior families:
The graduation schedule is posted on the school web site and should answer most of your questions. You only get 8 tickets per family. some large families set up a computer/TV combination in a rental home so the people who are not at graduation can see the live stream.
The school posts a link to the Balfour graduation announcements. They did not have the site updated early enough for many families so many have used a different company that offer better prices and plenty of options: Signature Announcements
I refer parents to the link to Emily Post Graduation Etiquette for an explanation about the difference between announcements and an invitation. Since the tickets are limited it is customary to send announcements a day to 2 weeks after the graduation to let friends and family know of the milestone reached by your graduate.
On graduation day be sure to ask your graduate where they want to meet you when the ceremony is over. The place is packed and if you have a designated place to meet it can cut down on the time it takes to find your grad is a sea of people.
For more tips and photos just enter Graduation in the search window of this blog page. Here is the post I wrote after graduation last year: Graduation for the Class of 2015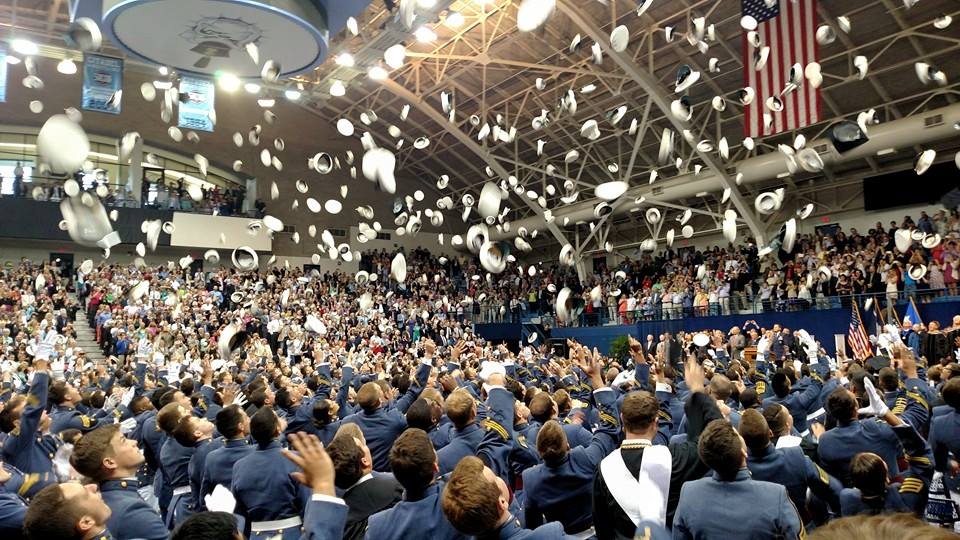 Junior families:
The biggest question that I'm asked is about the ring payment.The Citadel Alumni Association will send a bill in late August once the registrar lets them know who is qualified to receive their rings in October. Hopefully you or your cadet have been saving up. The cost of the ring has been in the $1,000 range the past several years. The payment is due before Ring Weekend.
It is customary for the cadet to escort their mother through the giant replica of the ring the Friday evening of Ring Weekend. The schedule of when each company goes through the ring is posted early in the new school year by the cadet activities office.
For photos of dresses and other activities of the weekend, see this post: Parents' Weekend at The Citadel, 2015
Sophomore families:
There isn't much parents need to know before junior year. If your son has plans to become a Bond Volunteer Aspirant, you can expect them to spend a good part of their summer physically preparing. I've posted several entries about the process you might find helpful.
Knob families:
It won't be long until your son or daughter will cease being a knob and become a regular 4th Class cadet. Recognition Day is coming up. If you attend, remember it is not a day to interact with your cadet. If you go, watch from the sidelines, take photos and be in awe of how they have grown as a class in one short academic year. This year I am looking forward to being on campus and joining some 2019 families for lunch that day.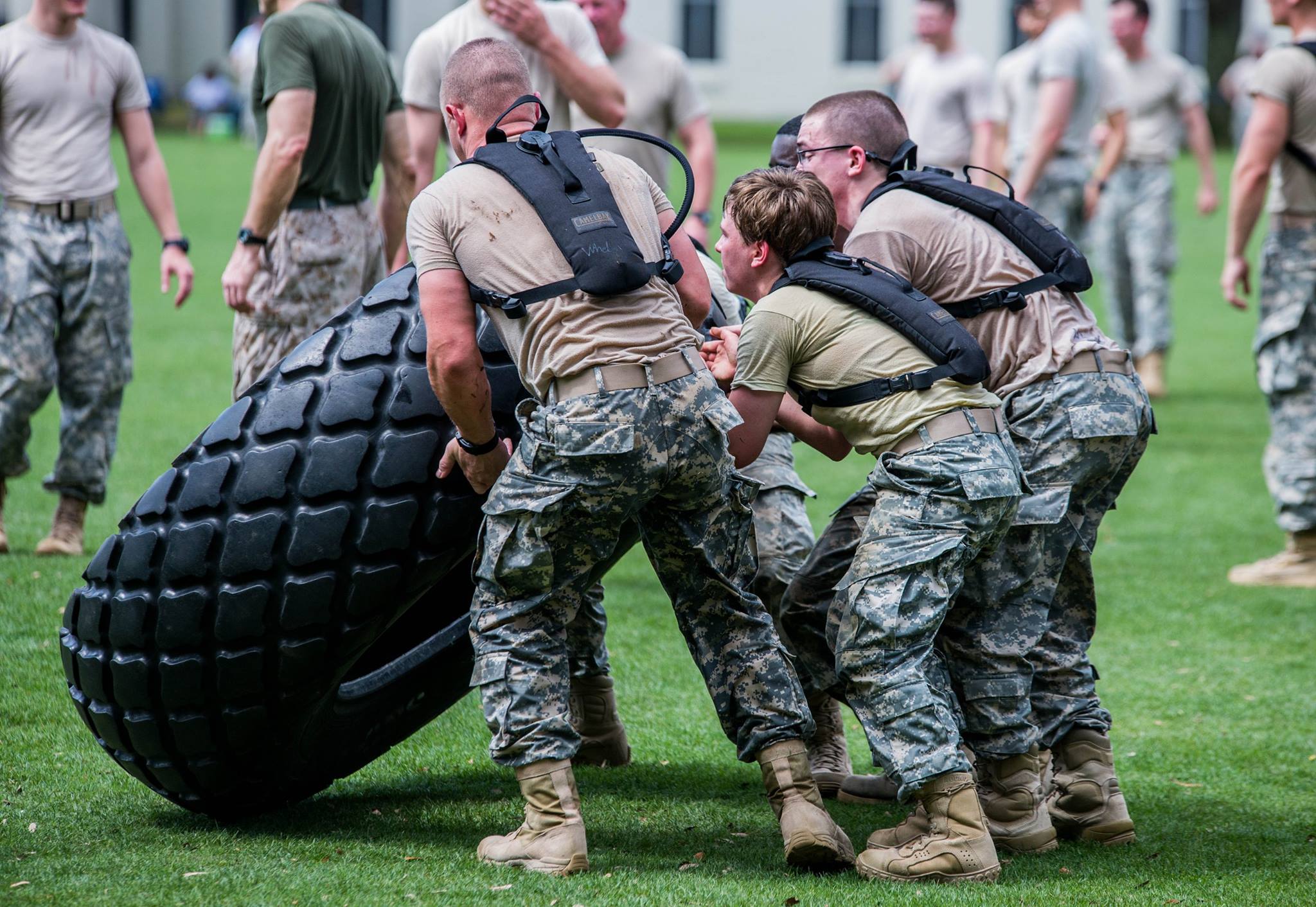 A heads up about sophomore year: It is a different type of tough.They aren't knobs but if they have rank they are the lowest ranking officers. Many refer to it as knobmore year because it doesn't seem a whole lot different than the year before. Parents like to call it knob-no-more, but I'm told by many cadets and grads that knobmore is a better description.
A few words of caution. . . It is a year when they do get a little bit a power. It can be a time when they will run into the discipline system a bit more. Grades can slip sophomore year because they don't have anyone telling them what to do like they did the year before.
Families of high school seniors:
Congratulations! You are about to embark on quite a rollercoaster ride called Knob Year. Please join the Facebook group called, The Citadel: Parents of the Class of 2020. Please send me an email to let me know you are the parent of an incoming knob. The group is only for parents of knobs, not extended family. You'll meet other parents who will become your friends. A few parents of grads are in the group to help answer questions. We have a variety of different backgrounds.The Citadel Family Association also has a Facebook group you can join. The Area Reps are parents throughout the country who volunteer to be a support to knew parents. Once you know your son or daughters company (on Matriculation Day) you will have a CFA parent volunteer you can also contact for help and support.