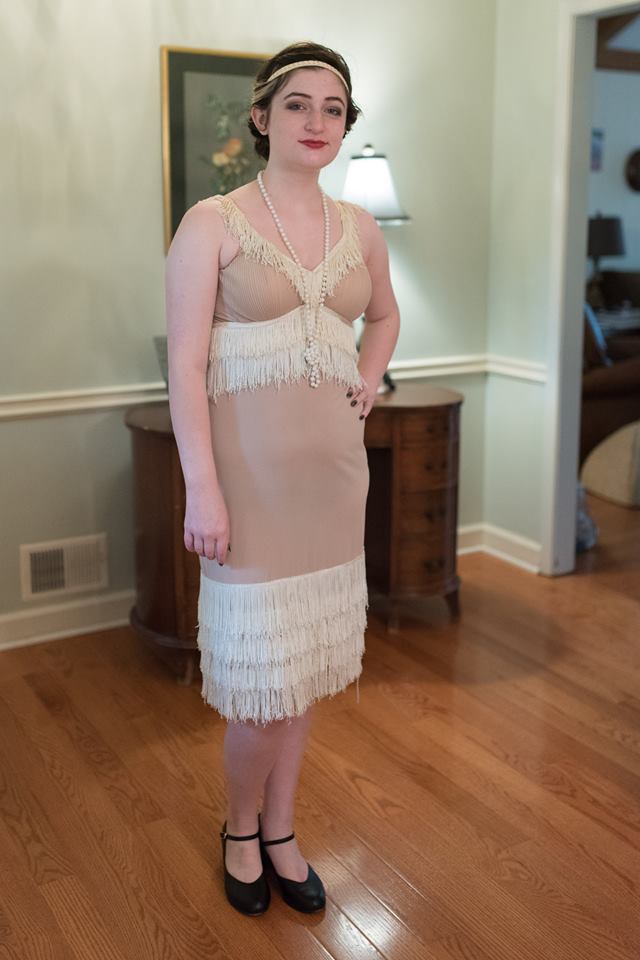 Every once in a while our children will do something and we are brought back in time to when we were their age. This week that happened to me.
My youngest, Chelle, is in a literature class in high school. They are reading The Great Gatsby. This week for extra credit they could dress as a character from the book. Chelle wanted to dress as a flapper. I told her where two of my dresses were hanging in storage that she could try on. One of the two dresses was made by my mother for me when I was her age.
I took dance classes growing up and by high school I had put together a "Charleston" routine and performed it at the end of summer variety show at our swim club. My mother took an old slip of hers, and added fringe to make a flapper style dress. I wore that dress again in the Sparta High School senior variety show in the Spring of 1977.
Two nights ago Chelle put on the dress my mother made for me in 1976. My husband took a photo. As I was telling her about the dress I remembered I was in the local Sussex County newspaper wearing the same dress. I found the clipping in an old scrap book. That is when the memories really started flooding in.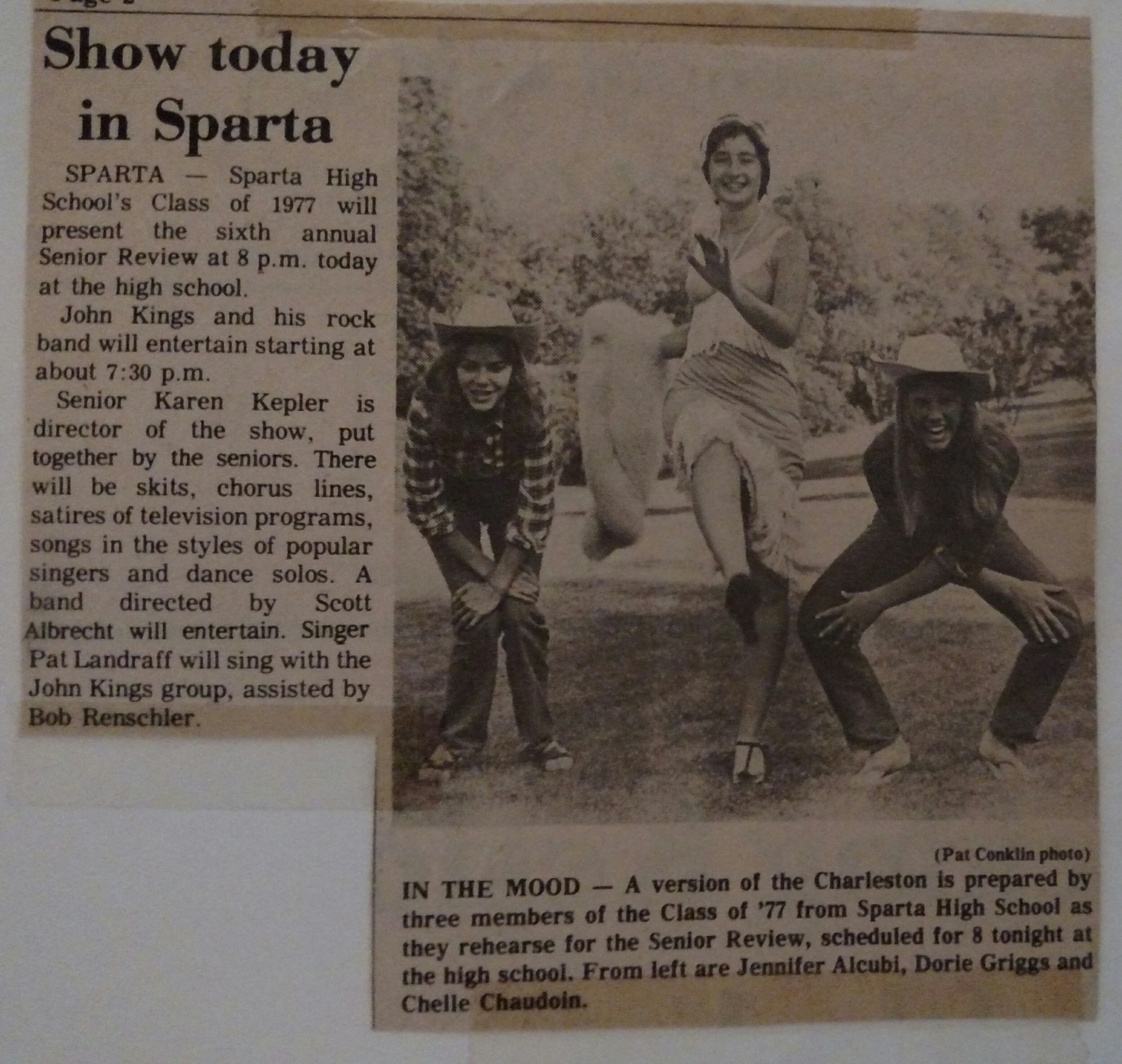 In the newspaper photo above, to my right is my good friend Michelle "Chelle" Chaudoin. My friend Chelle was in an in air place collision of two small planes while she was a student at Arizona State University. She died May 4, 1980 just three years after the photo was taken. I was with her parents and grandparents the night they received word that, in fact, it was Chelle in the plane that went down into a lake that day. I've written about Chelle Chaudoin and a neat reunion at The Citadel a few years ago.
I sent both photos to my friend Chelle's mom, Jodie, who is a widow now and in her 90's. We had a wonderful exchange of memories and both agreed that my daughter, Chelle, is far more sophisticated than either my friend or I was at her age.
My mother died just over 27 years ago and never met any of my children. Moments like the one this week, seeing my daughter in a costume my mother made for me, reminds me that through our memories our loved ones are never far from us.
NOTE: We pronounce Chelle = Shelley