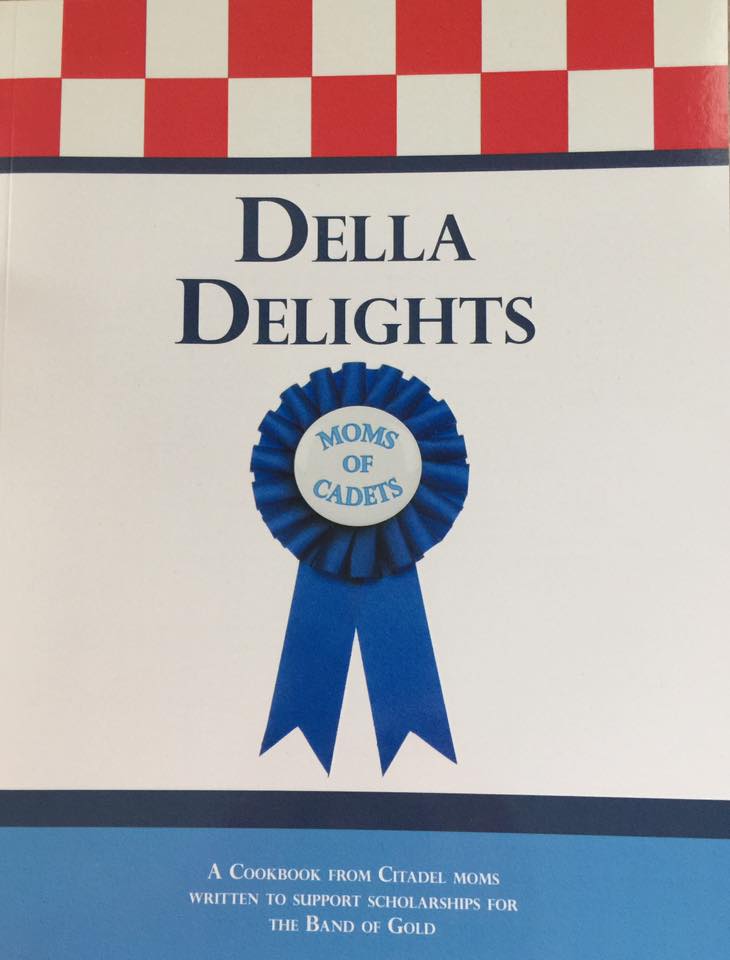 Last Spring a group of Citadel moms decided it would be fun to put together a cookbook and sell it to benefit one of the ring funds through The Citadel Foundation. The result of this volunteer effort is the "Della Delights" cookbook.
There are less than 100 cookbooks left to sell. Once they are sold and the final accounting is done a check will be donated through the foundation to one of the funds that provides assistance in getting a ring. Amy Bulger, an India Company, '16 mom is handling the sales. She posted the following to Facebook:
"We have only 100 Della Delight cookbooks left to sell!
My guarantee to you is to have them turned around within 24 hrs of payment received.

The following liquidation specials remain in effect until all books are gone.
1 cookbook: $15
3 cookbooks: $40
5 cookbooks: $50
Shipping 1-5 books $6.80
I will be on Campus inside the front of the bookstore from 9AM-4PM (or until all books are gone) Jan 13, 2017.
Just a little background if this is your first time reading about the cookbook.
It was the brainchild of a number of Citadel moms who wanted to raise money for the Ring Fund, a foundation that helps Seniors, who could not otherwise afford it, the ability to wear "The Ring"
All profits from the sales will be donated anonymously, per the Funds request.
You can send payment to Amy Bulger via PayPal at [email protected]
Or checks can be sent directly to Amy at:
8250 Persia Way
Nashville TN 37211
My phone number is 803.412.8550 if you have any questions.
Mom and Della of Cadet Of India 2016
Let's get these cookbooks sold and the funds donated!"