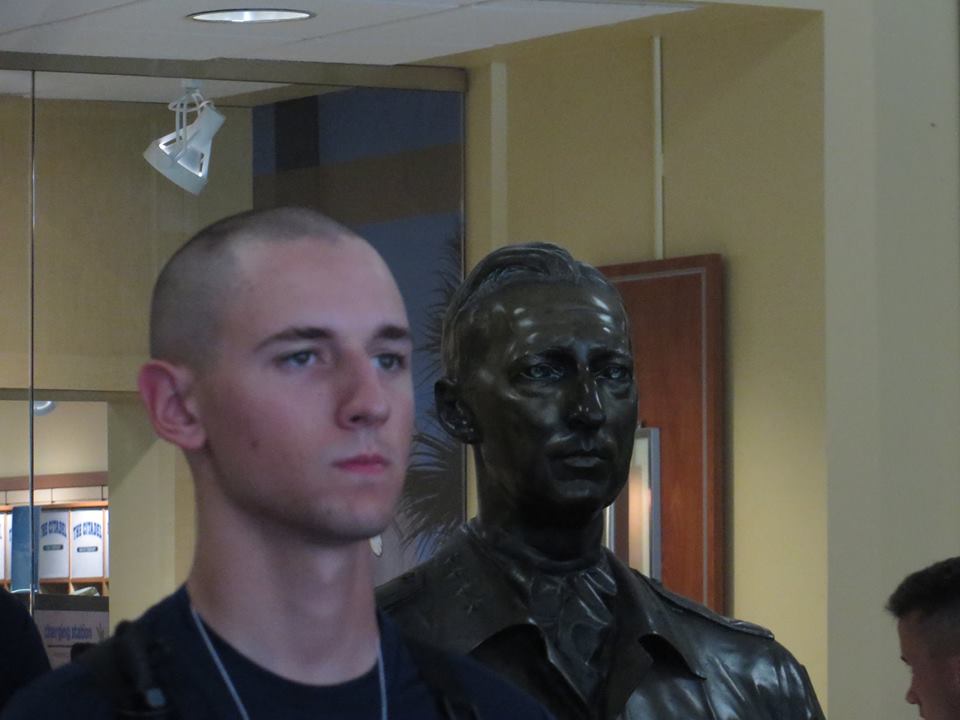 ***2/10/2019 Please note: I am no longer updating the blog posts for Citadel parents. See the official school website for the most up to date information***
Challenge Week is almost over for the Class of 2020. It is a challenge for many parents who are used to regular communication with their son or daughter. This is the week when the new parents are initiated into the time honored tradition of scouring social media in the hope of finding a glimpse of their knob, or as I like to call it The Citadel version of "Where's Waldo."
For many families their attention is now moving to Parents Weekend and visits with their cadet recruit. This leads to questions about when knobs can go off campus and when are the best times to visit.
According to the Matriculation Day presentation by General Rosa and Captain Paluso knobs can get off campus for their first general leave August 27. It is a great time for the knobs to get off campus with their new classmates and begin to make memories together. I know each family is different so I won't tell anyone not to visit, but I will say this, if your student was at another college would you get in your car to go spend the day with them? Let them bond and make memories together. If you do go bring another cadet or two with you for a meal. you'll enjoy their stories.
Parents' Weekend is October 7 – 9 this year. Once the schedule of events is posted to the school website I'll write more about this special weekend. In the meantime you can get an idea of what it is like by reading this previous post. For travel arrangements, keep in mind the knobs can get off campus Friday afternoon around 1:00pm and on Sunday they can stay off campus until about 6:00. This is a huge weekend on campus for the knobs who are promoted from cadet recruits to cadet privates. It is also a huge weekend for the seniors who receive their rings on Friday afternoon. If you haven't already be sure to get your hotel arrangements settled. You can see this link for some hotel suggestions. AirBnB also has some great options in the area.
When it comes to visiting knob year it is helpful to keep a few things in mind. Knobs want to sleep and eat with they get off campus. Getting to watch TV and just relax is a big treat. Don't expect them to want to do sight-seeing around town this first year. The major weekends are fun to visit but you don't get much time with your cadet recruit. If you visit on the Open weekend, that means they do not have a Saturday Morning Inspection (SMI) and can spend Friday evening with you until midnight, Saturday most of the day and Sunday most of the day. The Open weekends for the fall are, Sept 2-4; Sept 16 – 18; Sept 30 – Oct 2; Oct. 21 – 23, and for knobs not on ROTC scholarships, Sept. 23 – 25; and Nov 11 – 13. The ROTC scholarship cadets have training weekends these two weekends. To see the full schedule for the entire year go to the Yearly Planning Calendar on this page. Open means that qualified upperclass cadets can put in for overnights. Closed Weekends means all cadets must be in the barracks each night at the designated time on the training schedule.
Be sure to read through the new and improved parent webpage, especially the section for Freshman parents and the Challenge Week section .
For readers who are not 2020 Parents, you can see the photos I've taken from Matriculation Weekend on Facebook here: