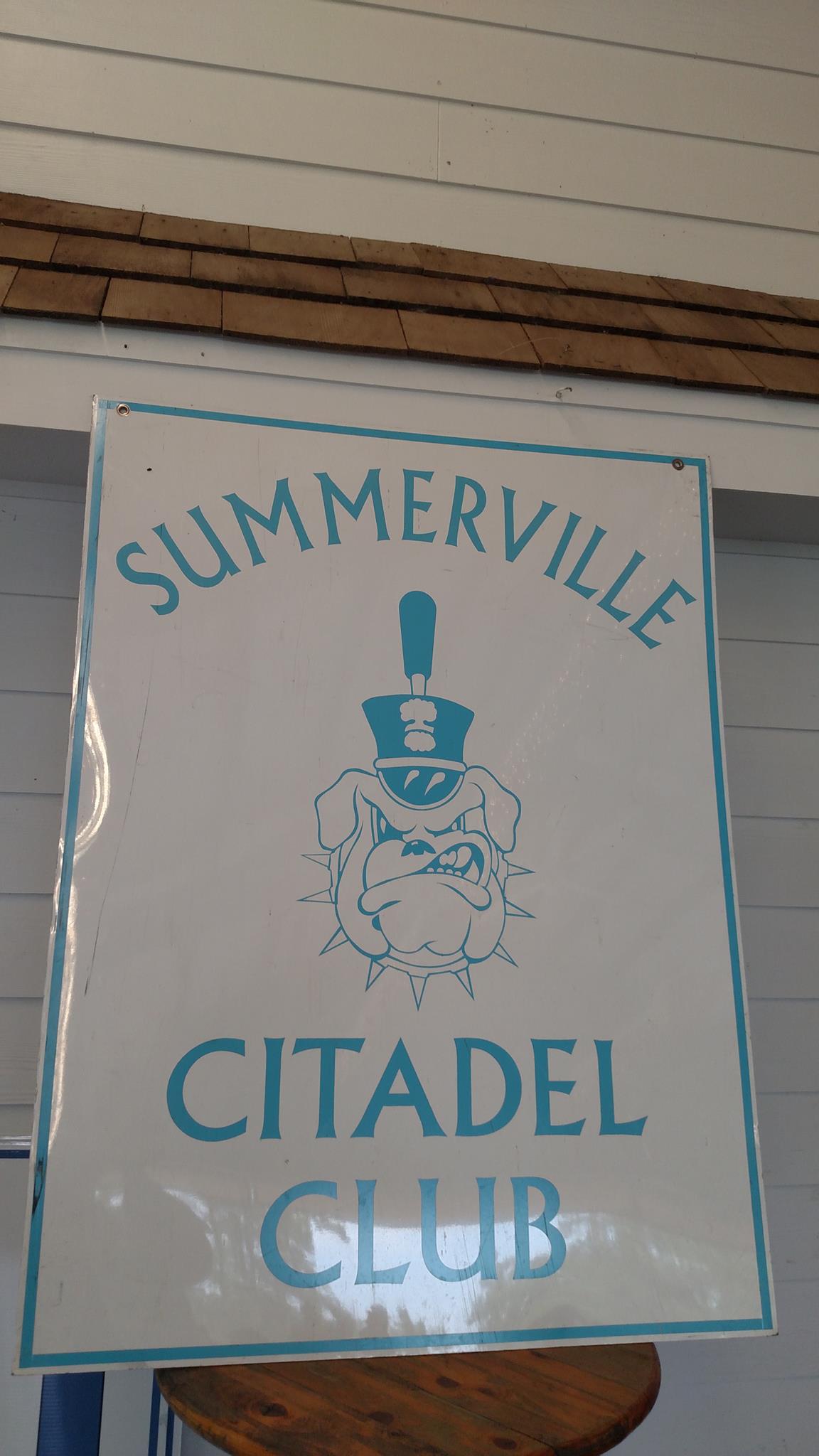 Last week the Summerville Citadel Club hosted a send off dinner for the class of 2020. One of the members who is a graduate and the father of a 2019 cadet invited me to be on a panel for the dinner. While I've spoken at the Atlanta area send off dinners, this is the first time an alumni group outside of Atlanta has invited me to address parents at their club. It was a high compliment.
It was a fun visit. Thursday afternoon I stopped by campus to say hello to a few friends and met a few people I only knew by name before. It was a fun couple of hours.
Thursday evening I was on a panel with Col. Robert Pickering, Director of the Office of Multicultural Student Services and International Studies and Ombudsperson, and Lt. Col. Bob Sberna, assistant commandant for discipline. We each took a few minutes to give our background and then share a bit of advice, followed by questions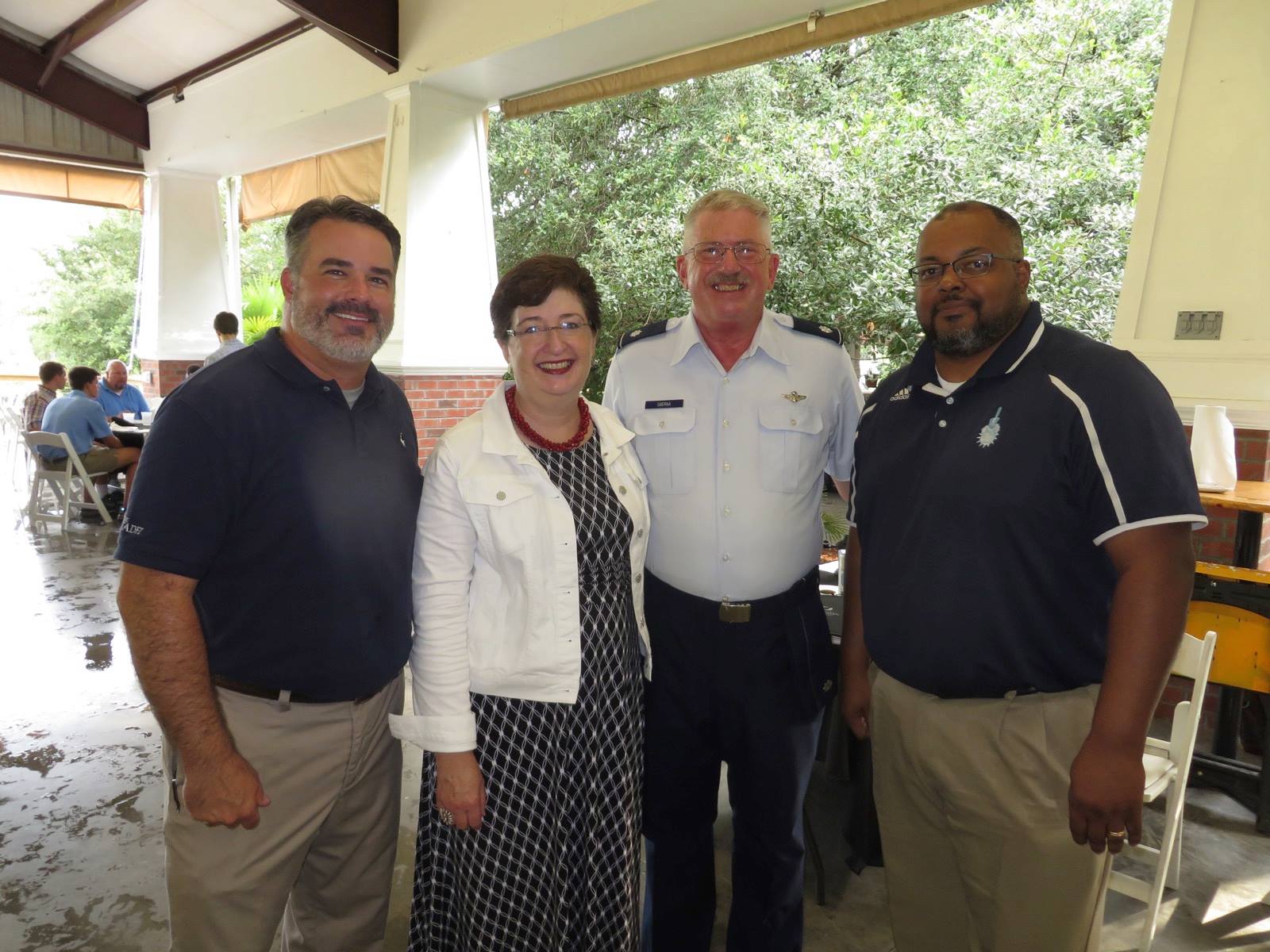 The moderator asked me to address social media during my time with the microphone. It is an aspect of knob year, and cadet life that didn't need to be addressed just a few years ago. With Facebook, Snapchat, Instagram, Twitter, Tumblr, Tinder, and others the cadets now have multiple ways to make bad decisions.
Before a student begins knob year it is best to tighten up the security on all social media. This is good advice for everyone. For entering knobs who want to keep a low profile and be a "Ghost knob" it is essential. Cadets and alumni will find posts with hashtags related to The Citadel and share the posts. Photos, status updates and more that are public will be shared widely.
You can't always help what someone may find when searching the internet for your name, but it is a good idea to do your own search and see what someone may find out about you. Students who played in varsity sports or who made the news for academic achievements can't remove the news articles, but at least you'll know what someone else will learn about you if they do a quick Google search.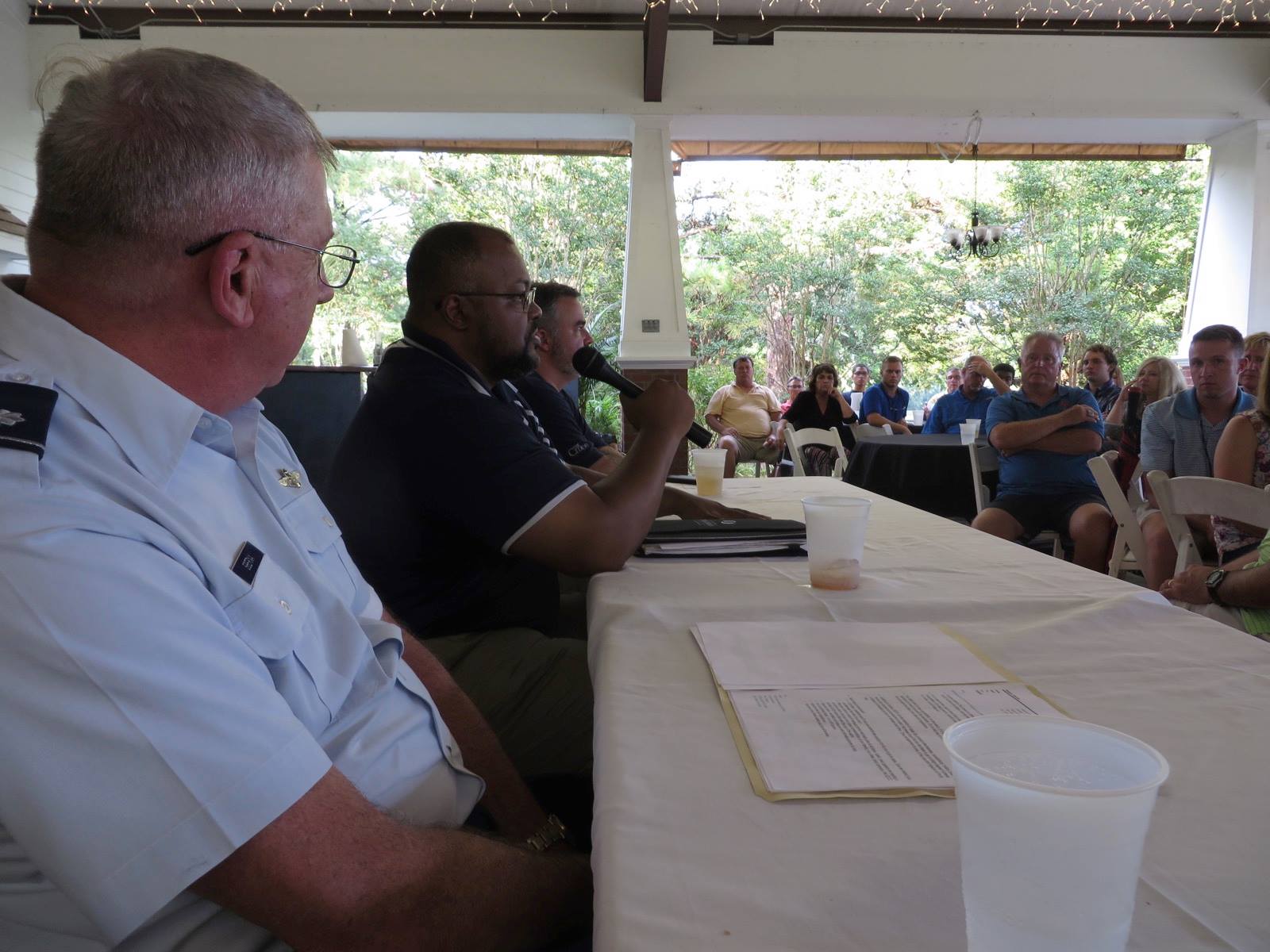 After I spoke about social media the rest of my short presentation was addressed to the parents. It is an anxious time for many families. As I mentioned in this blog a number of times Citadel parents have to learn to let go and move to a supportive role. Your son or daughter will have to learn the system and sort through the huge amount of tasks in front of them. Knobs will not get encouragement in the traditional sense. That is where parents and friends off campus come in. You cannot go through the system for them, but you can be a safe place for the knobs to vent.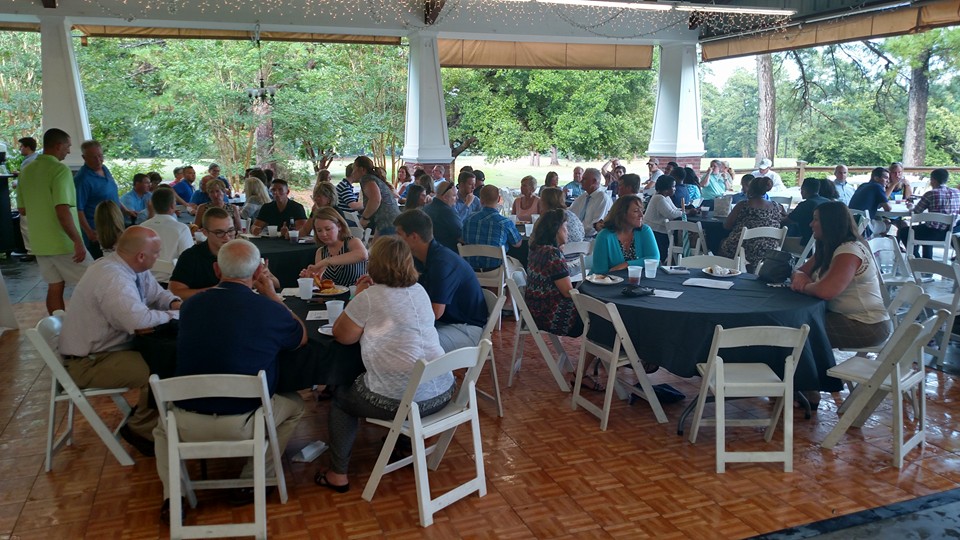 The biggest problem the first few months is sleep. The knobs try to get everything done sacrificing sleep. If a knob isn't getting sleep their priorities are not in order. Yes, they will get yelled at if their brass is polished or their shoes aren't shined, but they will not be asked to leave for unpolished shoes. The Citadel is first and foremost a college. If a knob does not prioritize academics they will not be a cadet for long. If you are the parent of a knob and they complain about lack of sleep remind them that they are at a college. No one was denied a diploma because their shoes weren't shiny enough. (BTW – they will never be shiny enough the first year) Time management is a huge leadership lesson cadets learn during their time at The Citadel. Staying up all night to shine shoes and brass is not a sustainable plan.
Three years ago this week my oldest son returned from his first deployment to Afghanistan. It was a difficult deployment. The battalion lost three men and quite a few others were seriously injured. I am usually a very patient person on the Facebook groups for new parents, because I know how scary it can be to sen da child to a military school. The 9 months my son was deployed I will admit to being a bit less patient with anxious knob moms. Cadets at The Citadel do have it tough, but no one is shooting at them and they will not run over an IED as they walk to class. It is important to keep your worries in perspective this first year and the three years following. It is a tough school, but not a war zone.
The advantage of having a student at The Citadel is knowing where they are every night at midnight. Knobs must spend the night in the barracks every day first semester knob year. They can go off campus on the weekends when they are granted general leave, but they much be back by midnight. Parents of non-military college students have no idea what their students are doing day-to-day, and much less at night.
The system at The Citadel helps the cadets take ownership of their successes and their mistakes. As journalists nad veteran Dave Cullen pointed out recently time is the most precious commodity to military cadets. The ability to decide what to do with your limited free time is a luxury. So when designing the discipline system taking away the freedom of choice is a very effective form of punishment. Cadets who are caught in violation of rules are given tours or confinements. For tours the cadet walk on the quad back and forth for 50 minutes while carrying their rifle. Confinements mean the sit and do school work either in their room or other designated location for a set amount of time often missing out on the fun off campus activities their friends are taking part in. I've heard from many cadets and alumni it is a very effective way to deter poor decision-making.
During the Q&A session Lt. Col. Sberna reminded the students present to begin studying their knob knowledge in the Guidon online. Entering the school year having already memorized the alma mater and other bits of knob knowledge will help. That is of course in addition to breaking in your shoes and being able to meet or exceed the physical fitness standards.
The fall athletes report in a week and the rest of the Class of 2020 will report a few weeks later. Best wishes to everyone as they begin their journey on "the road less traveled."