Recognition Day, March 18, is the day The Citadel Class of 2020 will hear the words, "The 4th Class system is no longer in effect." The knobs have worked very hard to get to this point in the year.
Many parents have asked if there is a traditional gift to mark this milestone. While there isn't one "have to get" item, over the years many families have given their 4th Class cadet a company t-shirt  from the campus bookstore to mark the occasion.
In the past few years an alumnus has offered a special Recognition Day t-Shirt. The sales benefit the Col Harvey M. Dick, '53 Memorial Ring Endowment. A photo of the shirt is below and it is available on the Senior Private Etsy site. Sunday, February 20 is the last day to order this shirt.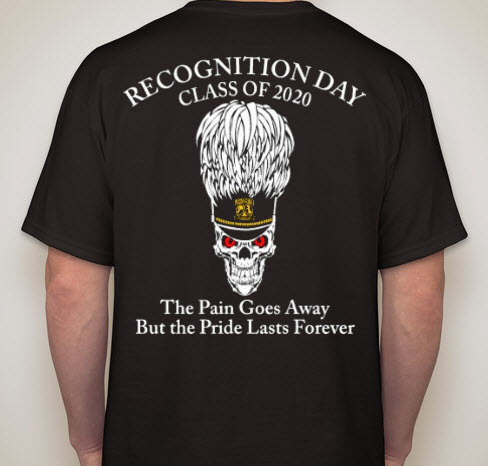 The decision what to give a 4th Class cadet, if anything, is up to each family. What is really important is the pride they will feel in accomplishing the toughest goal they have faced to date.