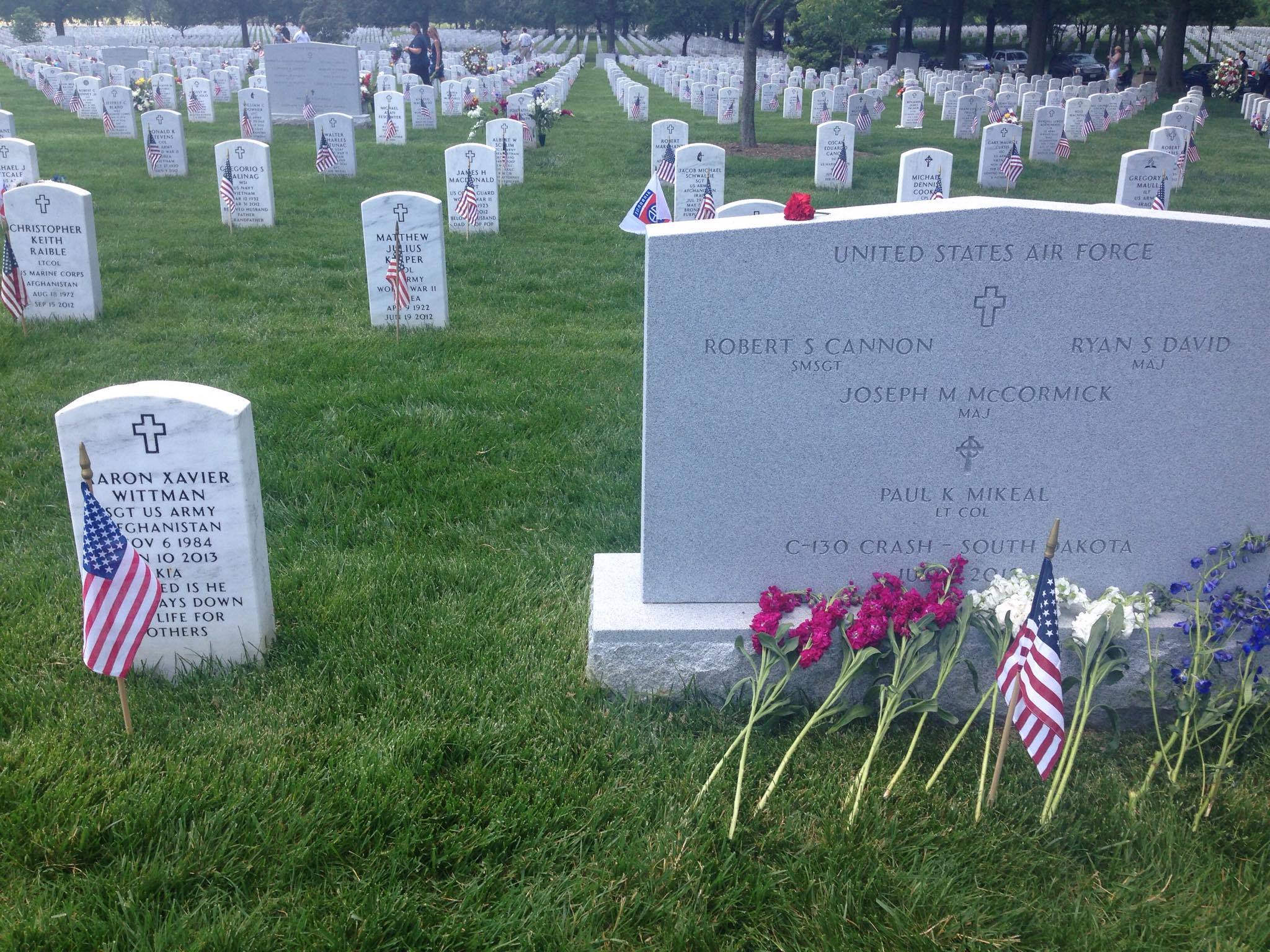 Each Memorial Day since my son was deployed I remember the families of the fallen soldiers from his unit. Today as I was posting a photo of Sgt. Aaron Wittman's tree from the Warrior's Walk at Ft Stewart a private message showed up in my Facebook inbox.
For several years now I've administered Facebook groups for new parents of cadets at The Citadel. I am Facebook friends with many of the parents. The note I received today was from a mom of a rising senior. We are Facebook friends, but I don't know that we have met in person. The last private note we exchanged was her son's knob year.
The note I received this morning follows. It serves as a reminder that we are all connected in ways we may not fully understand. I do believe that God gives us these encounters as a way to remind us we are not alone. I do not believe this was sheer chance. There are too many connections that brought strangers together for it to be sheer luck.
Military families, especially on this weekend, share a special bond. I asked Melanie for her permission to share her touching story here and she agreed. I post this story today to honor these families and others who are grieving, especially this weekend.
From Melanie Cannon, Citadel mom and Gold Star wife of SMSGT. Robert Cannon:
"I'm in DC this week for Memorial Day and while we were at Arlington Cemetery noticed the marker beside my husbands is for Aaron Wittman. That blew me away since there are over 400,000 markers there and the Citadel grad that you share info about/scholarship, etc. is buried next to my husband. What are the chances of knowing or knowing about another person buried right beside your loved one at Arlington? I think they call those type of things God winks? Just thought I would share. It was the first time we had visited Arlington since my husbands marker was erected. There was a young man from Virginia that came up, while we were there, and laid a coin on Aaron's grave and we spoke to him about it."
A little about Robert Cannon:
"My husband was a flight engineer, Senior Master Sergeant in the Air National Guard- from Charlotte NC. He was killed in an aviation accident. They were conducting a MAFFS mission in South Dakota July 1,2012."
This Memorial Day by all means enjoy time with your family and friends, but I do hope in the midst of your time together you would take at least a few minutes to remember the people who gave everything so that we may freely gather.
My thoughts and prayers are with all the Gold Star families who are missing their loved one this weekend.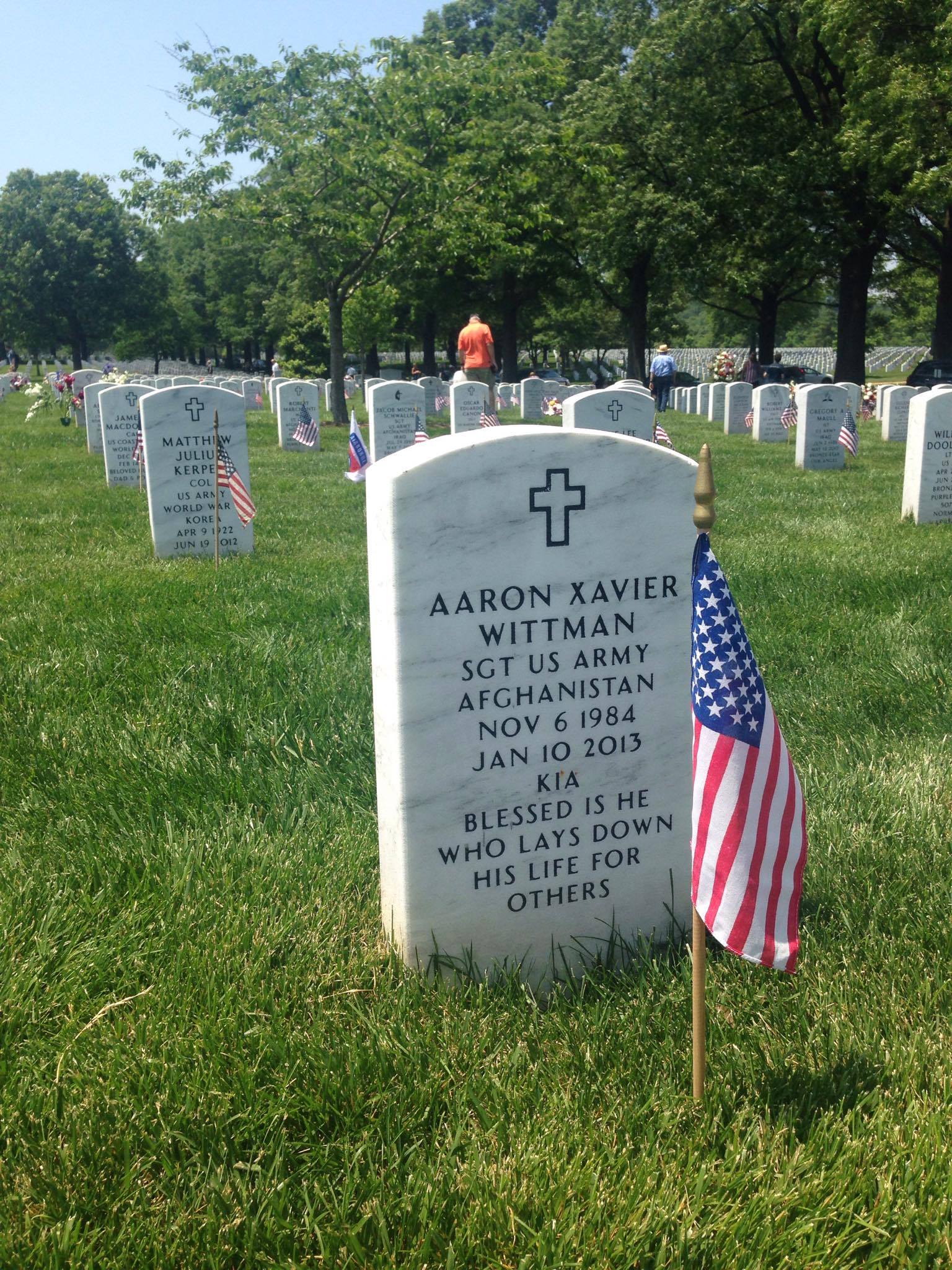 Previous blog posts about Sgt. Aaron Wittman:
In Memory of Sgt. Aaron X. Wittman, an American Hero